We will be offering a beginner brass clinic for the 2018/2019 fall session for those who wish to build their skills. The class will be a six-week course and the cost will be $60 per student for the entire six-week session. This is an effort to help families find affordable beginner classes for winds/brass.
Katherine Stumpfer will be conducting the clinic, she is currently in college, studying a music education curriculum. She describes the course this way "this course will cover how to care for, hold, and make first sounds on a new instrument. Our goals are to safely learn how to handle the instrument, how to make a sound on the instrument, how to begin to read music, how to play in an ensemble, and how to practice on their own."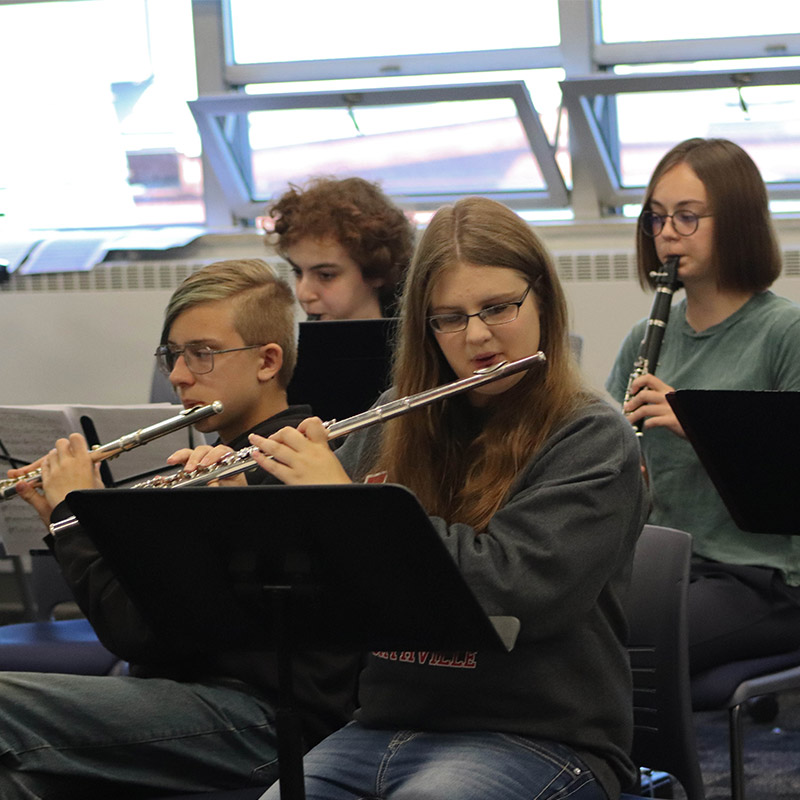 We will start scheduling this clinic at the beginning of the 2018/2019 fall session!
Contact Jeff Buck today for any questions/ comments/ concerns.